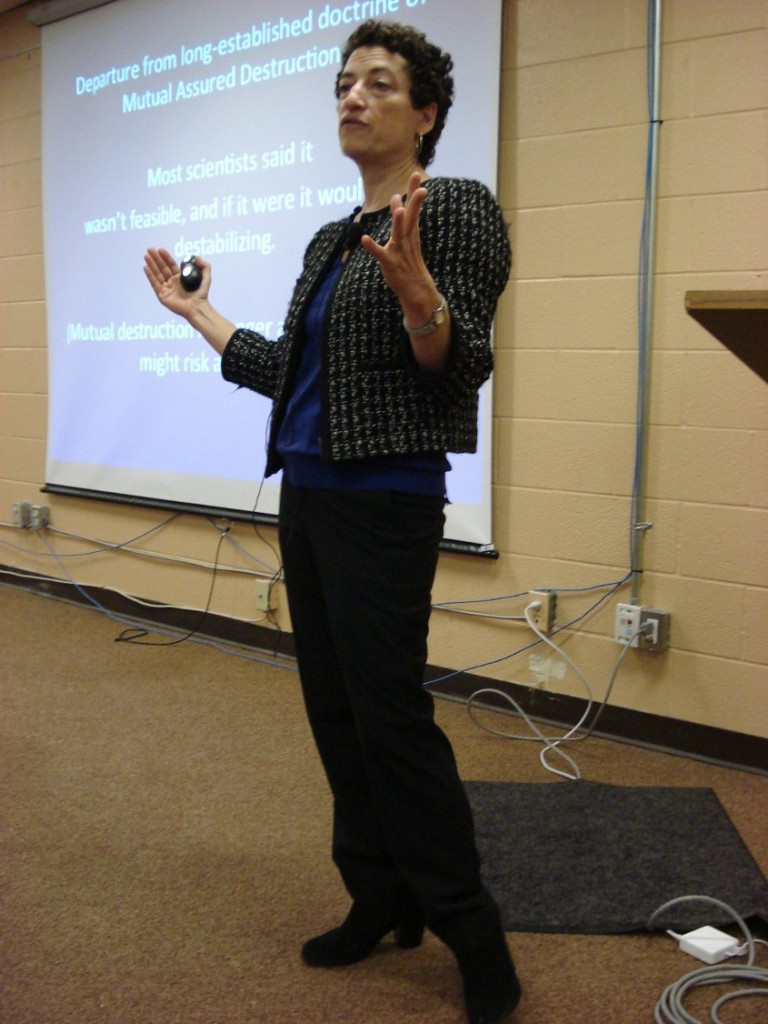 Historian and author Dr. Naomi Oreskes is someone who believes scientists need to be communicating with the world at large, not just in a lab or field.  She was named a 2011 Climate Change Communicator of the Year by George Mason University's Center for Climate Change Communication.  She was the lead author of the multiple award-winning Merchants of Doubt, published earlier this year.
The book exposes how a small number of scientists worked (at the behest of industrial partners) to delay social action on smoking, acid rain, stratospheric ozone depletion, and climate change.
Her peer nominators wrote:
In a fascinating detective story, she was able to identify a common "playbook" of messaging – and messengers – that resurfaced continuously in the U.S. as these four issues received political and public attention. Through her work, she has made clear to a wide audience that a relatively small organization of powerful individuals and corporations has effectively disseminated doubt (rather than knowledge) in pursuit of their own ideological agenda. The impact of Dr. Oreskes's work cannot be overestimated.
She has also (critically) defended her colleagues in the face of fierce opposition from non-academic sources [...] In summary, working climate scientists have come to view Dr. Oreskes as their champion. Her fearless work – often performed in the face of threats of legal action – has helped to expose the non-scientific pressures climate scientists have encountered during the course of their research. Her courage and persistence in communicating climate science to the wider public have made her a living legend amongst her colleagues.
She's talking the talk, and walking the walk.