Steve Cosson, Artistic Director of The Civilians, was recently featured in the New York Times' Room for Debate. The topic focused on why Americans are less concerned about climate change than people in the rest of the developed world, and Steve was asked to weigh in. Check out what he had to say below, or view the original article HERE.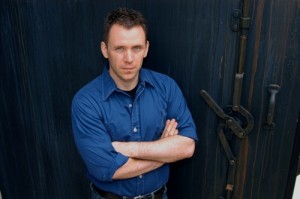 Americans care more and more about climate change as its effects become immediate to them.
While researching a play, I visited Churchill, Canada, the "Polar Bear Capital of the World," on the edge of the Hudson Bay. Because climate change is accelerated the farther north you go, I didn't meet a single person there who wasn't aware of climate change as a present crisis. Many residents told me they were going stir crazy because they couldn't spend much time outside until the Bay froze and the bears, who become town residents during the warmer weather, went away.
Climate change is real in Churchill, and it is happening now. The play that it inspired held workshop performances before Hurricane Sandy hit New York. The difference in audience reactions before and after the storm was palpable. Pre-Sandy the tone was "This is an important problem for the future, and in other parts of the world, but not one that is affecting New Yorkers." That changed after the fall of 2012. Since then, audiences have embraced climate change as a pressing issue affecting people worldwide. Now more people stay during question and answer sessions after the show to discuss the situation and ask what they can do.
Many Americans are overwhelmed by the sheer scale and complexity of the problem. And the way many of us deal with this is by shutting down, becoming numb. This is why it's important for us to discuss the issue publicly, whether through theater or forms or by joining activist groups. At a recent post-show question and answer session, Elke Weber, a conservation psychologist, advised people that the two most important things they could do were to stop eating meat and to vote. She also used a great metaphor: "There is no single silver bullet; the solutions are more like silver buckshot." The actions we can take as individuals matter. The action we can take collectively matters even more.