One common complaint about windmill farms and and solar panels is that they're "ugly."  (I often wonder what these same people think about a factory chimney billowing black smoke from into the air.)  Are people afraid of the unfamiliar?  Or are they mostly just anesthetized to something they've seen their whole lives?
I'm always glad when somebody shows they can be beautiful.  GOOD Magazine published these beautiful photos of a solar farm in Le Mées, France, which provides electricity for 9,000 families, built by an energy company called Efinity.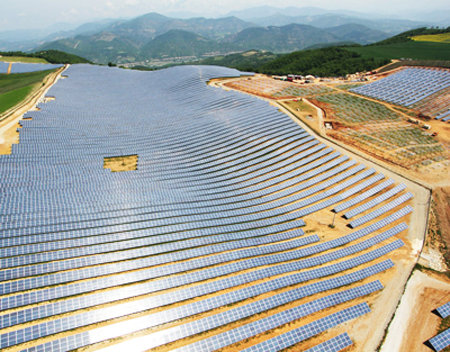 GOOD describes the rolling pastures as being somewhat Frank Gehry-esque, and while I'm not a big Gehry fan, I have to agree:  this is pretty stunning.