Maybe you're like me and you want to have some kind of effect on your President's administration, your Congressperson, a government agency, or any other person or organization that needs to listen.   First of all, I really hope you are, and thank you.  Second, since I'm a member of Generation Hot (shut up), I highly suggest you check out a very good website called Earth Justice.  (Their slogan is "Because the Earth needs a good lawyer."  It used to be known as The Sierra Club, in case you're old (no offense).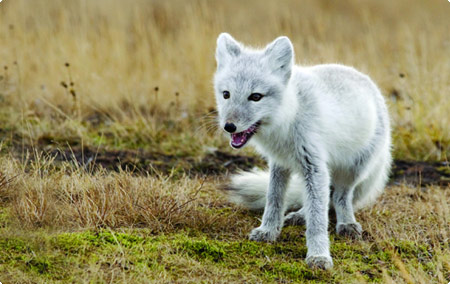 Do you like arctic foxes?  Isn't this one cuuuuuuuuute?  Perfect, because that's how I'm luring you into sending emails from their website.
Their "Action Center" is awesome.  They have various issues with a little story describing the problem, and totally-easy-to-fill-out form letters.
Are they effective?  I'm not totally sure, but I would obviously rather do it than not.  Plus, I posted a picture of a totally cuuuuuuuuute arctic fox for you, so you owe me one. C'mon, just check it out already.