We love taking notes.  And we love to sketch and muse upon what we see in the field.
So when we heard about this beautiful book featuring the observations, artistry, and notes of scientists out in the field, we were thrilled: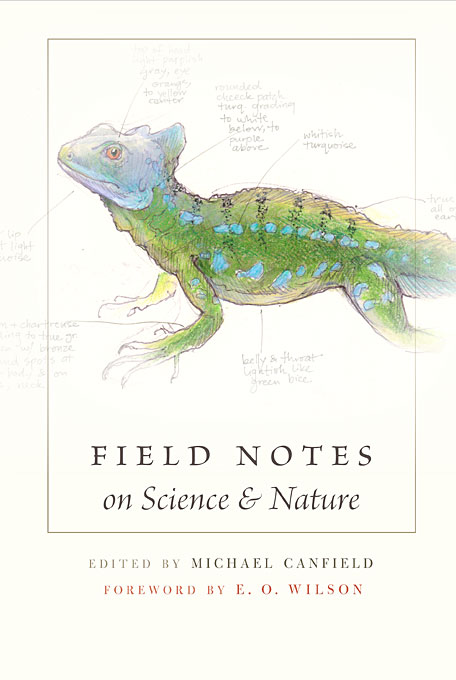 The publisher, Harvard University Press, says:
Field Notes on Science and Nature allows readers to peer over the shoulders and into the notebooks of a dozen eminent field workers, to study firsthand their observational methods, materials, and fleeting impressions [...] Covering disciplines as diverse as ornithology, entomology, ecology, paleontology, anthropology, botany, and animal behavior, Field Notes offers specific examples that professional naturalists can emulate to fine-tune their own field methods, along with practical advice that amateur naturalists and students can use to document their adventures.
Hear, hear!  And to this we add: One doesn't need to be a scientist or naturalist in order to record thoughts, objects, images, and learnings from life.  All you have to be is curious.
And do have pen and paper handy…